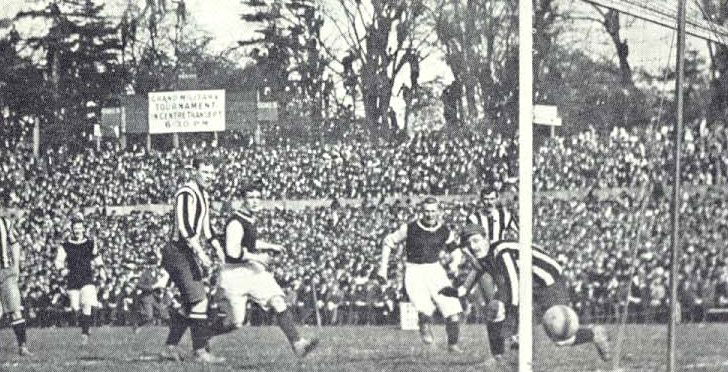 Newcastle suffer FA Cup final defeat to Aston Villa
On this day in 1905, Newcastle United suffered a 2-0 defeat to Aston Villa in the FA Cup final, falling short in front of 101,117 fans at the Crystal Palace, courtesy of a brace from Harry Hampton. It was the first time United made the final of the competition in their history but wouldn't be the last.

Frank Watt lined up with Jimmy Lawrence, Andy McCombie, Jack Carr, Alex Gardner, Andy Aitken, Peter McWilliam, Colin Veitch, Albert Gosnell, Jackie Rutherford, Bill Appleyard and Jimmy Howie, but his side were no match for George Ramsey's men.
Hampton opened the scoring in the second minute of the first half and then wrapped up the game up late in the second half. Newcastle bounced back after the defeat, reaching the 1906 FA Cup final, but they came unstuck to Everton.
The Magpies reached the final of the competition six times between 1905 and 1911 but won the trophy only once – 2-0 win over Barnsley at Goodison Park (1910). Newcastle have made a total of 13 finals, winning six and finishing as runners-up on seven occasions.
In other news, remember when Newcastle suffered their worst ever league defeat
---