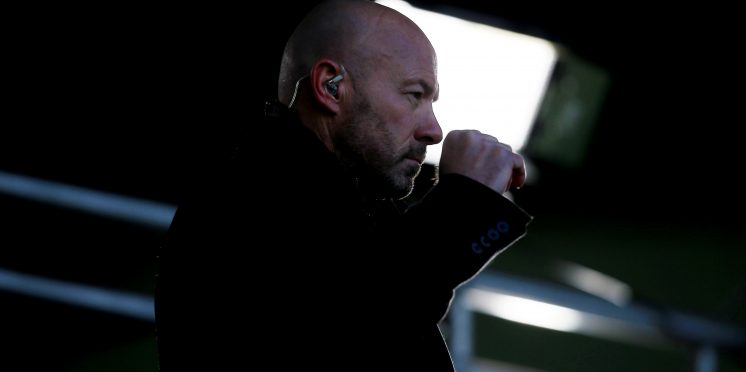 Alan Shearer has final Wembley appearance for England on this day in 2000, Dyer gets 5th cap
On this day in 2000, Alan Shearer made his final Wembley appearance for England as his Newcastle United teammate Kieron Dyer picked up his fifth cap. England were playing Ukraine and enjoyed a 2-0 win in front of nearly 56,000 supporters.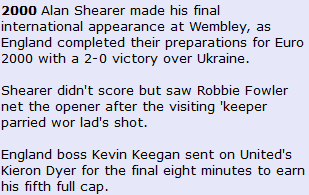 Shearer didn't manage to cap his last Wembley appearance for England with a goal, however. Instead, it was Robbie Fowler and Tony Adams who did the damage against Ukraine, netting before the break and midway through the second half.
It was England's last game before Euro 2000, so the win was a great morale boost going into the finals.
Fowler's goal came in the 44th minute and Shearer played a big part in it. His header from a David Beckham corner wasn't held by Viatcheslav Kernozenko and Fowler fired in the rebound.
Adams' goal was similar to Fowler's. In the 68th minute, Beckham whipped in a corner that Kernozenko parried to the Arsenal centre-back who volleyed home inside the area. England held on for the win.
Shearer said after the game: "It was an emotional day. This is a fabulous stadium and I've had great times here – but hopefully the best is yet to come."
The 50-year-old planned to retire from international football after the European Championships and did so, finishing with 30 goals in 63 games for the Three Lions. England were eliminated from the competition at the group stage.
In other news, Alan Shearer scores as England win World Cup qualifier on this day in 1997
---