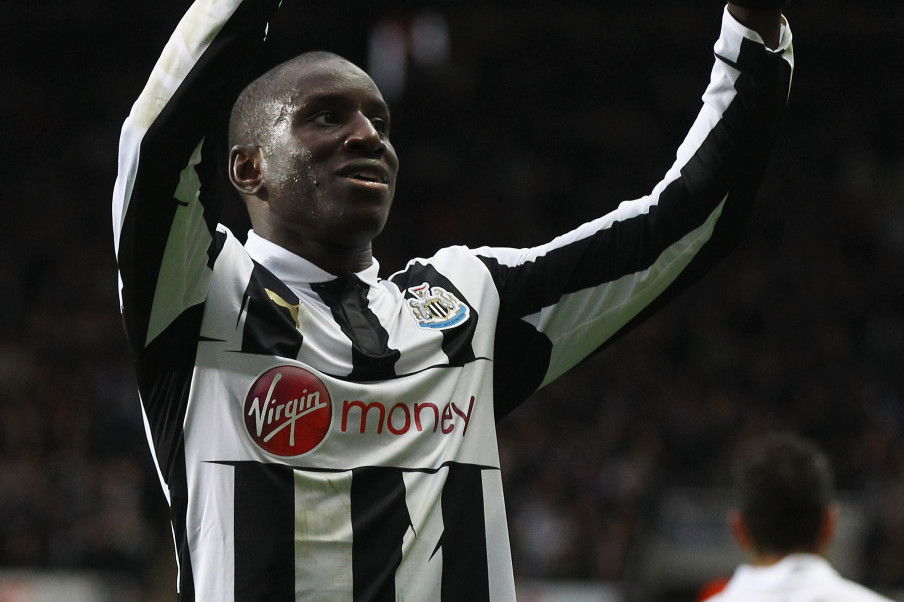 Demba Ba was born on this day in 1985 and enjoyed two successful seasons at Newcastle
On this day (May 25) in 1985, Demba Ba was born in Sevres, France. He played for Port Autonome, Frileuse and Montrouge in his youth before turning out professionally for Rouen.
The 36-year-old scored 22 goals in 26 games for the National 2 outfit (2005/06) before Mouscron of the Belgian First Division A came calling. He scored eight goals in 12 games (2006/07) before Hoffenheim swopped in.
Ba netted 40 goals in 106 games for the Bundesliga side (2007 – 2011) when West Ham United brought him to the Premier League. The Senegalese international scored seven goals in 12 games for the Hammers and attracted the interest of Newcastle.
He scored 29 goals in 58 games (2011 – 2013) and impressed enough for Chelsea to take notice – 16 goals in 34 PL games first season and 13 goals in 20 PL games second season. But Ba wasn't at his prolific best at the Bridge, scoring just 14 goals in 51 matches (2013 – 2014), so he was sold to Besiktas.
The 36-year-old notched an impressive 27 goals in 44 games (2014/15) which earned him a lucrative move to the Chinese Super League. Ba spent 2015 and 2016 at Shanghau Shenhua, scoring 34 goals in 54 games, and then returned to Turkey.
He returned to Besiktas (2016/17) and won the Super Lig title, then moved on to Goztepe (2017/18) before going back to Shanghai for a year (2018). Ba has spent the last three years at Istanbul Basaksehir, scoring 26 goals in 83 games while winning another Super Lig title (2019/20).
Ba has represented 11 clubs and is still playing into his late 30s, so he's had a good career and will be thought of fondly by Newcastle fans.
In other news, this is the last Newcastle player to make an appearance for England
---