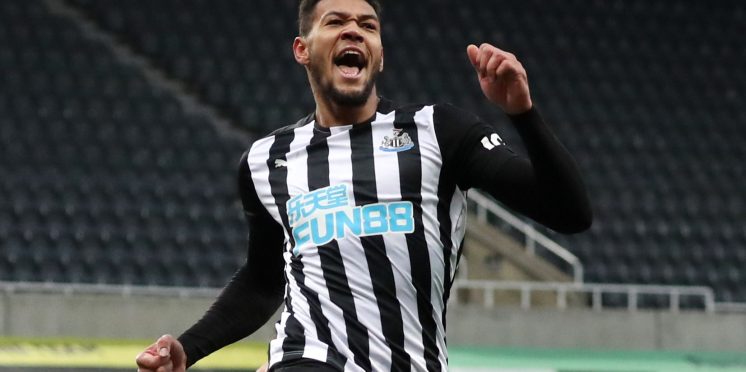 Exclusive: Ex-Newcastle player expects more from club-record signing this season
Former Premier League defender and Newcastle legend Steve Howey believes that Magpie striker Joelinton has what it takes to score goals this season.
After signing for a club-record fee of £40million two years ago from Hoffenheim, the Brazilian forward is yet to make an impact in the Premier League.
He has only managed to score 10 goals in 81 games for the Magpies since joining, leaving a lot to be desired going forward into the new season.
Having only scored four goals in last year's Premier League campaign, fans are beginning to lose patience in the 25-year-old.
Now with the 2021/22 Premier League season up and running, Howey spoke exclusively to Read Newcastle about what he expects from the club's record signing this season: "He can be aggressive, strong, he might hold the ball up, make a good run, but too many times he's not.
"It just seems as so there's no urgency to get in the box, sometimes he's easily pushed off the ball, he doesn't win enough headers, there's all kinds of things you can aim at the lad.
"My opinion is, unfortunately, the lad is struggling. I think no doubt he's got the ability but we're not seeing it and at this level you need to see it. You need to be able to count on the players that you've got in the starting XI to help you win games."
This season could be make or break for Joelinton in the famous black and white shirt.
The arrival of Callum Wilson last season showed Newcastle fans what they should be expecting from their strikers, and now is the right time for the Brazilian to step up for his team.
---