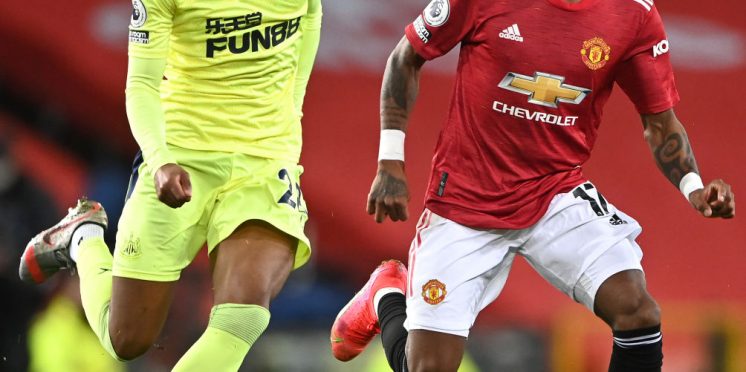 Howey tells Newcastle not to pay £30m for Willock
Joe Willock has an uncertain future at Arsenal. The 21-year-old isn't commanding a starting place at the Emirates Stadium and greatly impressed on loan at Newcastle United, so much so that the Magpies are considering signing him on a permanent basis this summer.
Steve Howey is against the move, however, as he believes Willock's asking price is too high for Newcastle – Arsenal are requesting around £30m for the English midfielder.
The former Toon Army defender told Aaron Hindhaugh of Football Fancast: "He's impressed me massively, but I wouldn't spend £30 million on him, even though I do think he did superbly well at Newcastle."
Willock rose through the youth ranks to Arsenal's first-team and made 78 appearances in all competitions, scoring 11 goals with four assists. But because the 21-year-old was struggling for playing time in 2020/21, he joined Newcastle to get minutes which was a great decision.
Willock has made 14 appearances for Newcastle, scoring eight goals. He's been the one major highlight of a disappointing Magpies campaign and looks to have a bright future. It's no surprise why Steve Bruce wants him permanently, but it remain to be seen if Newcastle can afford his £30m asking price.
In other news, Andy Carroll contributes 29 goals as Newcastle are promoted to Premier League
---