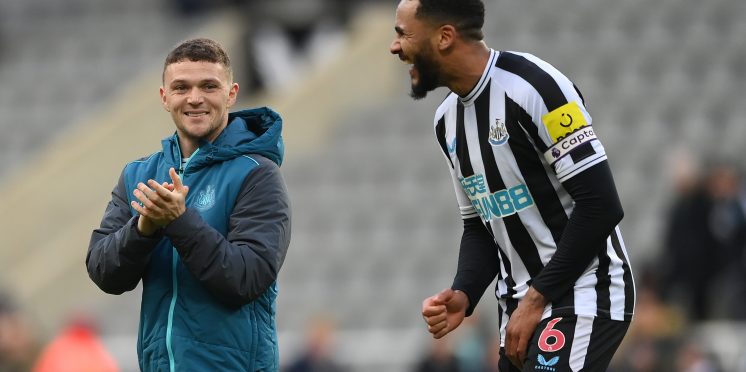 PIF have "ultimate goal" for Newcastle United says Finance Expert
Newcastle United's new owners in the Saudi Public Investment Fund have an "ultimate goal" of creating a level of interest in the club that will lead to Saudi Arabian fans making the trip to St James' Park.
What's the word?
That is according to football finance expert Doctor Dan Plumley, who has shared the owners' long-term ambition.
Plumley claims that PIF's primary objective is to get Saudi supporters to travel to the North East.
Speaking to Football Insider, the finance expert said: "It's really tricky to get supporters from overseas to visit the stadium,"
"It's not like you'd launch an initiative like the Arab-language Twitter and the next day they are at St James' Park.
"It's all about trying to build it incrementally along the way. You could be talking five or ten years for that to really take hold.
"But either way, this is the route they have identified that they need to go down. I think it's a smart play and it helps them build commercial relationships etcetera as well.
"They very much see this is as the ultimate goal. It's one which will lead to not only increased matchday income but increased commercial as well. "
Massive ambition
You cannot fault PIF's ambition since they have taken over Newcastle United.
The investment already injected into the Toon was already a sign of their commitment, but with this latest revelation considered, the new owners are genuinely looking to turn Newcastle United into a super-club.
As Plumley states, both matchday income and other commercial elements will increase if they are successful in meeting their objective. 
But ultimately, this move is going to grow the club's reputation and fanbase in a global sense, aside from monetary gain, too.
The new owners continue to build on Tyneside in what is a breath of fresh air compared to the last regime…
---