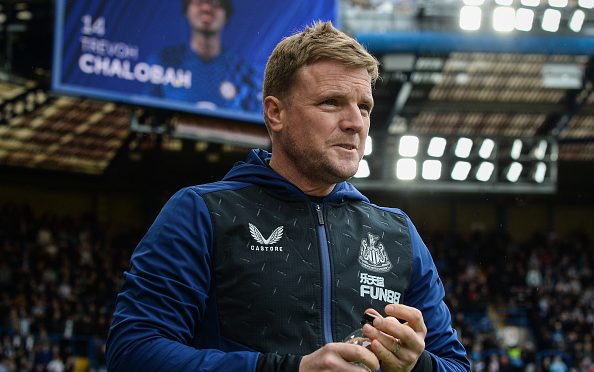 Newcastle United's transfer policy under Eddie Howe revealed
Chris Waugh of The Athletic was recently asked by a Newcastle supporter how to avoid falling for false transfer news and said the money cited is usually a giveaway.
Newcastle are believed to have £80m-£100m to spend this summer, but that isn't going on just one or two players – Eddie Howe wants at least two defenders, one midfielder (if Sean Longstaff and Isaac Hayden stay) and a wide-forward/striker (if Callum Wilson and Chris Wood stay). The Magpies want younger players and aren't going to destroy their wage structure significantly either.
Newcastle signed Dan Burn (aged 30) from Brighton & Hove Albion, Matt Targett (26) on loan from Aston Villa, Kieran Trippier (31) from Atletico Madrid, Bruno Guimaraes (24) from Olympique Lyonnais and Chris Wood (30) from Burnley in January, but they will be lowering the average age of the squad this summer.
Newcastle now have time to plan ahead and aren't in fear of losing their Premier League status, so they can be pickier on transfer targets. The Magpies have recently been linked with William Saliba (21), Christopher Nkunku (24) and Moussa Diaby (22), so lowering the average age seems deliberate.
Newcastle could do with a left-back, centre-back, deep-lying midfielder and wide-forward/striker, so that's an average spend of £25m per position. And with Waugh saying the Toon Army are trying to sign players on £100k-per-week or less, they'll have to sign individuals with lesser reputations.
Bringing in Gareth Bale isn't what they're going to do, as he's in the eve of his career and commands too much money.
---