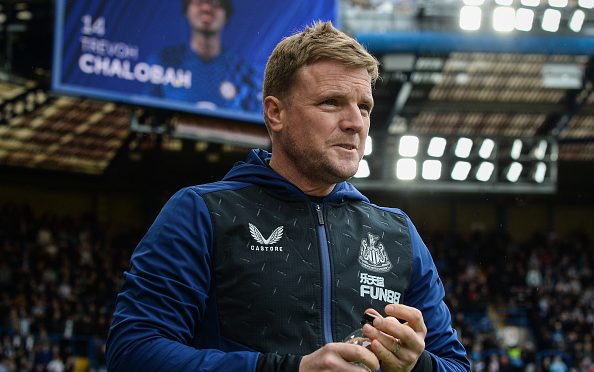 Paddy Kenny gives verdict on Eddie Howe
Newcastle United finished 11th in the Premier League with 49 points from 38 games, ending the season with six wins from their final eight games.
The Magpies were two points adrift of a top-half position and would be sixth in the table had the season began when Eddie Howe was appointed manager (November 9), so it makes sense that Newcastle want to push for a top-six finish in 2022/23.
Paddy Kenny was asked about the Toon Army's chances of getting into Europe and doesn't believe it's too farfetched given how well they've done in the last six months. He told Football Insider: "It sounds crazy but from what I've seen, why not?
"If they had this team and manager from the first week of the season, they would have finished in Europe this season, make no mistake about that. So, with a few new players this summer, why can't we be talking about Newcastle in Europe?
"Some people have said Champions League, I think that's still a few years away yet. But Europa League or even the Conference League would be amazing for them, I know the fans would love having European football back at St James' Park."
Newcastle have picked up 13 wins and eight draws from 27 league games under Howe. Only Manchester City, Liverpool, Tottenham Hotspur, Arsenal and Chelsea have a better return, so the Magpies have been better than Manchester United (6th), West Ham United (7th), Leicester City (8th), Brighton & Hove Albion (9th) and Wolverhampton Wanderers (10th).
And with lucrative resources to strengthen weak areas of the squad, Newcastle should have a squad capable of standing up to any side. They aren't close to being the finished article, but a bright start to next season could see them in contention of being 'the best of the rest'.
In other news, Karl Darlow could leave with Eddie Howe tipped to sell outcasts
---