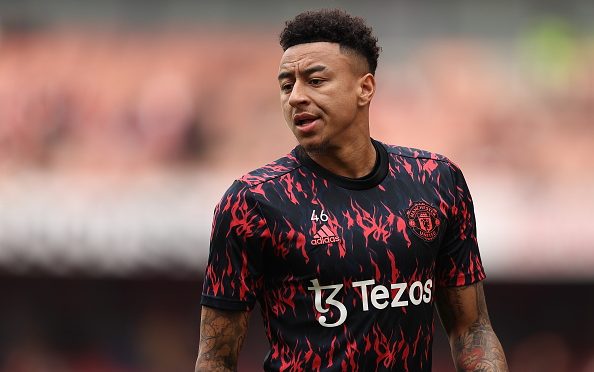 Frank McAvennie tells Newcastle not to sign Jesse Lingard
Newcastle United finished 13th in the Premier League for goals (40), so Eddie Howe is expected to upgrade the attacking players that aren't contributing – Ryan Fraser (26 PL apps, 2 goals 3 assists), Jacob Murphy (31 PL apps, 1 goal, 2 assists), Miguel Almiron (28 PL apps, 1 goal, 0 assists).
Manchester United playmaker Jesse Lingard has been on their radar ever since he scored nine goals with five assists in 16 games on loan at West Ham United in 2020/21, but Frank McAvennie doesn't believe he's worth signing after wasting a season back at Old Trafford.
He told Football Insider: "He's a talent, but if he's going to Newcastle he's going for the money. He's just sat about this season. I don't get it. He had the chance to go last summer? Why didn't he take it?"
Lingard was outstanding at West Ham but opted against turning the move permanent because he wanted to fight for his place in Manchester. The 29-year-old's decision backfired, however, after starting in just two Premier League games this season.
McAvennie added: "He had the chance to leave Man United and decided he would stay there. He's just stayed on the bench, I can't get that round my head. He was never going to get a game at Man United.
"He's lost his England place. The way he has handled himself doesn't sit right with me. If I didn't play I was devastated. Lingard doesn't seem bothered at all. I'm afraid I don't think this would be a good move."
Despite McAvennie's criticism of Lingard, the English playmaker would be a good addition to the squad. He proved his worth at West Ham and would be a significant upgrade on Almiron, Murphy and Fraser. The 29-year-old also tried to join Newcastle in January before having his move blocked by the club.
Lingard wouldn't break the bank either as he's out of contract in the coming weeks and won't be staying at United, so Newcastle should try to bring him to St James' Park.
In other news, Luke Edwards says Eddie Howe will drop Chris Wood next season
---