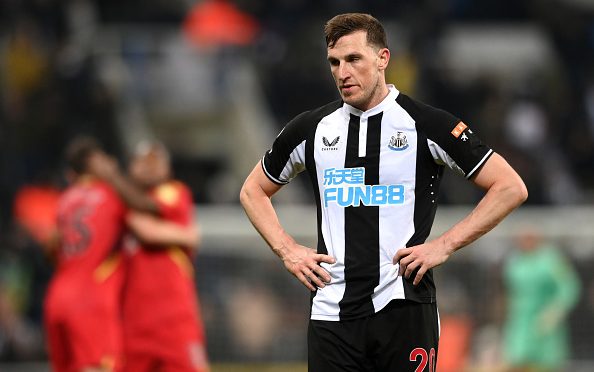 Luke Edwards says Howe will drop Wood next season
Chris Wood was handed a surprise start in attack by Eddie Howe as Newcastle United suffered a 5-0 defeat to Manchester City on Sunday evening, but the decision wasn't vindicated. Wood managed just one shot and didn't do much else at the Etihad before being substituted.
Read Newcastle predicted Howe would leave Wood on the bench against City after dropping him in the Magpies' last two Premier League encounters, but he was recalled to the starting lineup and didn't deliver. The New Zealand international has now gone four games without scoring and only has two from 16 outings at Newcastle.
Luke Edwards of the Telegraph doesn't believe he will have a starting role next season, saying: '(£25m on Wood) was a lot of money spent out of necessity but Wood will surely be a squad player next season. He has simply not looked likely to score in open play, (netting) just twice in 16 appearances and one of them was a penalty.'
It's hard to argue with Edwards. Wood was signed out of desperation rather than admiration, as the 30-year-old only had three goals for Burnley all season prior to his arrival. It's not an awful plan to sign a target man when you have wide players willing to put the ball in the box, but it just hasn't worked out for Wood.
Howe is on the hunt for at least one new striker this summer, so that may be at Wood's expense.
---