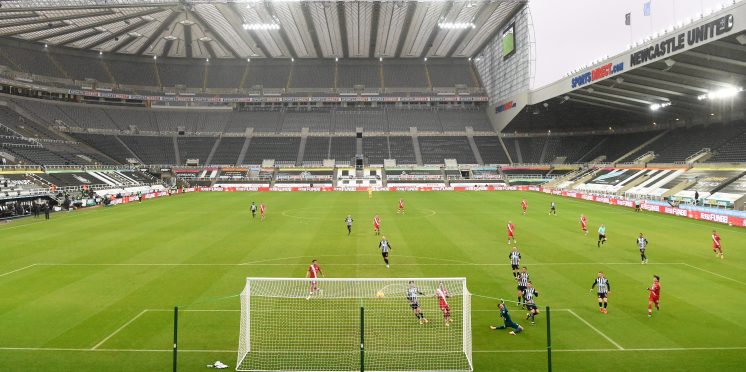 Joseph DaGrosa issues strong message over potential Newcastle takeover
American investor Joseph DaGrosa has insisted that he would have the funds required to complete a takeover of Newcastle United and other potential clubs being considered.
DaGrosa has reportedly already held talks with Newcastle's Premier League rivals Southampton over the potential to take over the majority ownership of the south coast club. However, it is believed that those talks had stalled, with current Saints owner Gao Jisheng and the American investor some £50m apart in their respective valuations of the club, per The Athletic.
According to the latest report from Chronicle Live, that deal has now fallen through. It had been reported that DaGrosa was considering making a takeover move for Newcastle, Crystal Palace or West Ham should the deal with Southampton fall through.
Further reports have suggested that it seems unlikely that DaGrosa reignites and completes a successful takeover of Newcastle, with the Magpies currently focusing their full attention on restoring the deal which had been in place for Saudi Arabian-based consortium PIF to take over the club.
Speaking to Off the Pitch [via Chronicle Live], DaGrosa has insisted that he has the backing required to purchase any of the clubs being considered, but he also revealed that he is not going to be drawn into paying a valuation which he deems excessive He said:
If we wanted to write a cheque for what sellers are looking for right now, we could close a deal today if we wanted to.

That's not the issue at all. We pride ourselves on being disciplined investors. We're not looking for a fire sale price on clubs.

We thought in the EPL (English Premier League) for instance we'd see a tendence in the second half of the season certainly start to return to some semblance of normalcy. That hasn't happened.
Read Newcastle verdict
This latest message from DaGrosa makes it seem less likely than ever that he will be able to take over at St James' Park. Considering that Ashley already has a £300m valuation which was matched by the Saudi Arabian consortium, it is highly doubtful that he would lower that now in order to get a deal over the line with the American investor.
Lots of Newcastle fans may feel that, if he does have the funds in place, why not just match the valuation of Ashley and give him something to consider. However, as has already been shown with the way his bid for Southampton has turned out, the investor is not willing to get drawn into paying a premium price for football clubs.
Newcastle's hopes of a takeover in the near future continue to rest on the outcome of the arbitration process with regards to the Saudi Arabian consortium's bid. As for DaGrosa, it will be interesting to see whether he manages to secure a deal for any other Premier League clubs in the near future.
---