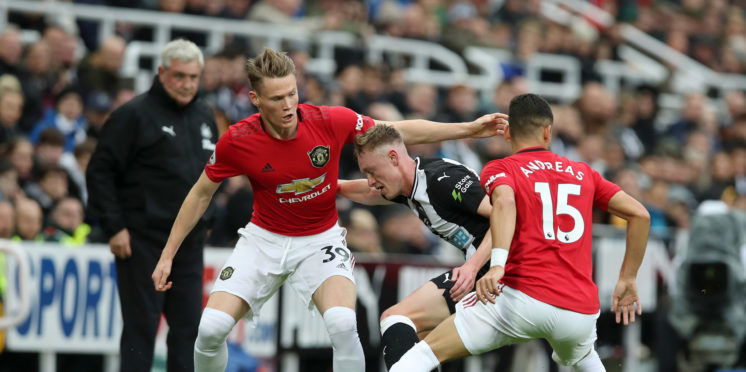 These Newcastle fans react to McTominay "dive"
Newcastle leapt out of the bottom three on Sunday as they beat Manchester United 1-0 at St. James' Park to move up to 16th.
Matty Longstaff scored the only goal of the game as he fired the ball into the bottom corner from outside the box in the 72nd minute.
There was another talking point during the game, though, as fans on Twitter noticed Scott McTominay make the most of a challenge when it appeared as though there was no contact.
These fans reacted to the "dive"…
Well…
Twitter: Any United fans moaning about Mane "diving" show them this. Absolutely no contact whatsoever None. Must have been k… https://t.co/WLPVMNpG3Y (@StephenBlakeman)
12 week ban?
Twitter: @StephenBlakeman @Anna_LFC 12 week ban for that dive imo (@ToHarassing)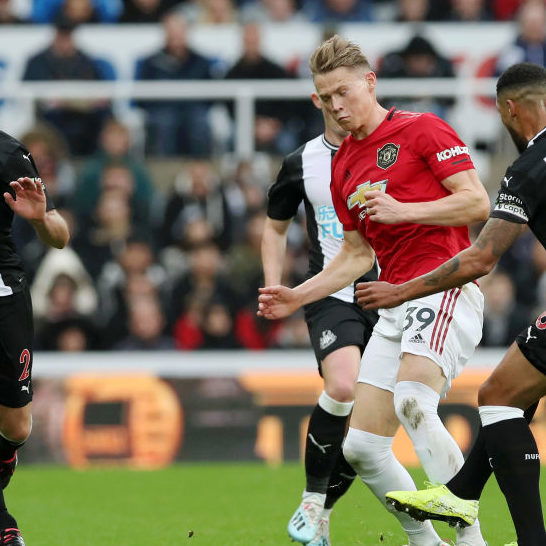 Mess…
Twitter: McTominay can get in the bin. What an absolute mess ??? #MUFC #NUFC (@Kwilko94_)
Can't defend this…
Twitter: @StephenBlakeman @GNev2 studs showing is a bit extreme his foot doesn't come off the ground until he is past him. Y… https://t.co/qSLyH60gFp (@Danny_Hawkins23)
READ NEWCASTLE VERDICT
The referee decided on the day that it was a foul and the video only shows one angle, so it would be unfair on McTominay to state that it was a dive. However, there was minimal contact at most and it does appear as though he was trying to make the most out of it.
Regardless, it was a dangerous attempted tackle from DeAndre Yedlin, which, by law, is still worthy of a free-kick being awarded even if he made zero contact with McTominay.
Was it a dive?
Yes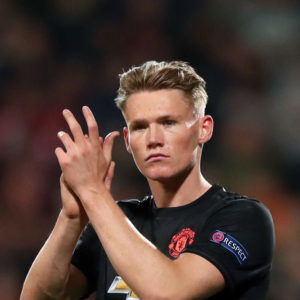 No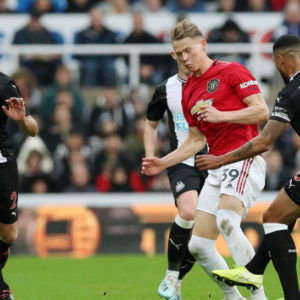 ---