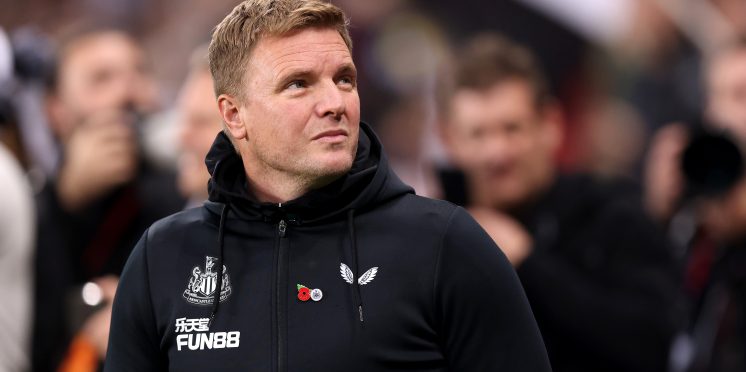 Newcastle have "golden opportunity" in Champions League chase
Newcastle United have a "golden opportunity" to secure Champions League football for the first time in 15 years.
What's the word?
That is according to journalist Ryan Taylor, who believes that the club will not have a better chance of getting into the top four than this season.
Speaking to GIVEMESPORT, Taylor said: "Newcastle are not going to have any better time in the past 15 years to get into the top four. Champions League qualification is such a game changer in terms of financial revenue and attracting players. This is Newcastle's golden opportunity to put themselves back amongst the big boys."
Genuine UCL challengers
Currently sat third in the table with the best defence in the Premier League having conceded just 11 goals after 15 games played, Newcastle United are enduring a wondrous season that sees them make a genuine case for Champions League football next year, as we resume the second half of the campaign.
At this point last season, the Magpies were planted down at the bottom of the table with Norwich and Burnley, sitting in 19th place with just 10 points after 15 games.
Eddie Howe's side have come a long way since that relegation scare last season, with the Toon not at all looking out of place in the top four.
It goes without saying though, following on from Taylor's admission – this is Newcastle's best chance of the last 15 years to register themselves as a Champions League side once more.
If they can follow through on their already emphatic feats this season, then we may just see some genuine world-class additions to the squad in the summer, with their pull set to be placed at an all-time high.
They are certainly overachieving right now, but they must keep this up in order to cash in on what is a "golden opportunity" to accelerate themselves ahead of their 5-10 year plan and sign a Champions League game-changer along the way.
---