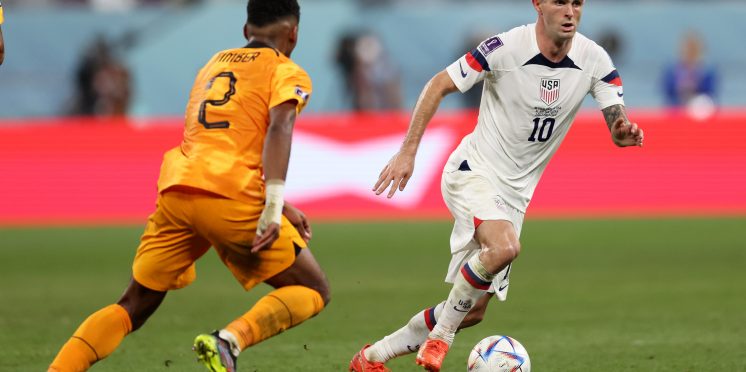 Insider: Newcastle face problem in £40m pursuit of Christian Pulisic
Newcastle United face a potential block over the signing of £40million Christian Pulisic.
What's the word?
That is according to transfer insider Dean Jones, who understands that the Magpies hold an interest in signing the star, but has revealed a potential fault.
Jones believes that Pulisic's wages could represent a stumbling block, with Newcastle not willing to make the USA captain their highest-paid player through the eyes of the insider.
Speaking to GIVEMESPORT, Jones said: "I think there is one major problem really when it comes to Newcastle signing Pulisic. His wages are going to be a big issue, so when he comes to make his next move, you have got to consider what his expectation is going to be in that sense.
"Newcastle aren't going to be making him their highest-paid player, so there's that to take into account."
Still hope?
Even if Jones' admission rings true, 24-year-old Pulisic would still be able to secure a switch to Tyneside on the same wage that's he on at Chelsea currently.
The United States skipper is said to be earning £150k-per-week in SW6, with Newcastle United's highest paid player, Bruno Guimaraes, said to be on £160k-per-week.
If Newcastle are willing to match his current salary, Pulisic would comfortably sit as the Magpies' second-highest earner in the squad – a cool £50k-per-week more than talisman Kieran Trippier.
This could well be a stumbling block if anything. Though, Alexander Isak is currently sat as the club's second-highest earner with the star on £120k-per-week.
If Newcastle can successfully prise the American forward away from Stamford Bridge, his current wage would fit into the Magpies' wage structure, so there is still hope surrounding this deal, despite Jones' admission.
---