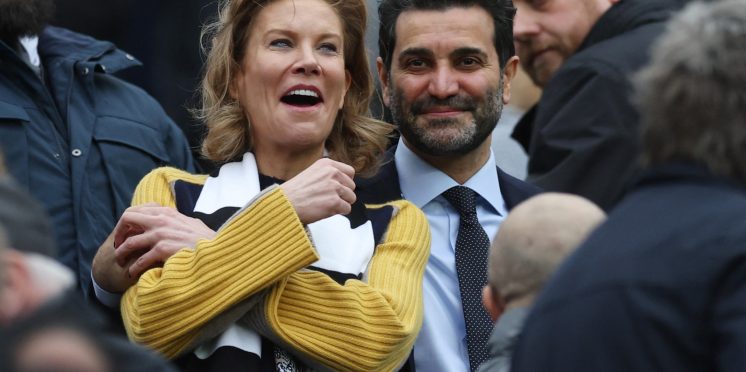 Newcastle set to land £300m deal with "stars aligning"
Newcastle United are edging closer to a near-£300m deal in their next big commercial move under PIF.
That is according to a report from Football Insider, who state that this move would see the Fun88 sponsorship deal end a year early to make way for a replacement sponsor which would see the club secure an agreement worth four times more than the previous deal. 
What's the word?
Newcastle's Fun88 sponsorship agreement was worth £6.5m per year, but it will seemingly be blown out of the water by this new record-breaking agreement which is being worked on by the Tyneside higher-ups. 
As per the same report from Football Insider, commercial expert Ben Peppi said: "I'd suggest over a 10-year deal we're looking in the region of £20-25m. If it's significantly inflated, we could be talking £30m-plus, and I think we are definitely looking at an associated-party deal.
"I certainly think that this deal will be announced next summer. It seems like the stars are aligning towards that."
Constant improvement
Since being taken over by PIF in October 2021, Newcastle United have made advancements in all departments of the club.
Whether it's the successful acquisition of director Dan Ashworth from Brighton, or the £63m club-record signing of Alexander Isak from Real Sociedad, the Magpies have constantly looked to make adjustments to improve the club both on and off the pitch. 
Business has been rather astute so far and the club are in good stead to qualify for the Champions League – a feat which will be a byproduct of the momentum from PIF's injection of positivity and improvement internally.
It's an exciting time for the Magpies, who are slowly but surely making their way to the very top.
---