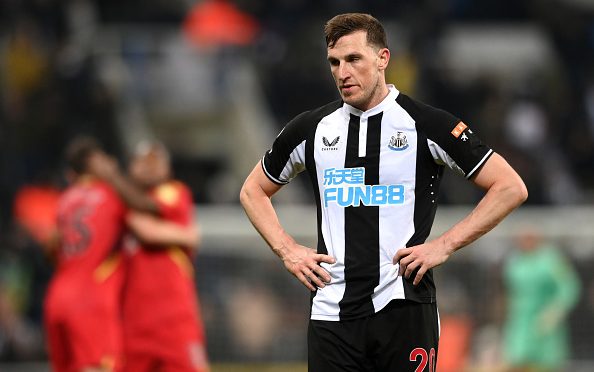 Agbonlahor says Chris Wood was a 'crazy signing'
Chris Wood hasn't even been at Newcastle United for a full season, but the 30-year-old has an uncertain future after a disappointing debut campaign. Wood signed a two-and-a-half-year deal from Burnley in January and has gone on to make 17 appearances in all competitions, scoring just two goals.
The New Zealand international set Newcastle back £25m but is unlikely to lead the line when Callum Wilson is fit, so he's looking like a bad transfer. The Magpies are expected to sign a new striker this summer, so Wood could fall further down the pecking order next season.
Gabriel Agbonlahor believes Newcastle would send the 30-year-old back to Burnley for a loss if they could. He told Football Insider: "They could do with another striker as back-up to Wilson. Wood is not good enough, that was a crazy signing at £25million.
"If they could send him back to Burnley for £6million or £7million, they would. They need better quality now as back-up to Wilson. He has his injury problems as well, so you don't want to be left with Wood." Newcastle were 15th in the Premier League for goals (19) at the turn of the year, so they desperately needed to bolster the attack.
Wood probably wasn't top of their wishlist but boasted double figures for Premier League goals in each of the last four seasons before 2021/22 and is dominant aerially so there was method to the madness. But the signing hasn't worked out and Newcastle comfortably stayed up in spite of his poor form.
The Magpies probably would hand him back if they could as it's hard to see him playing regularly next season.
In other news, Paul Robinson says Anthony Martial won't join Newcastle
---