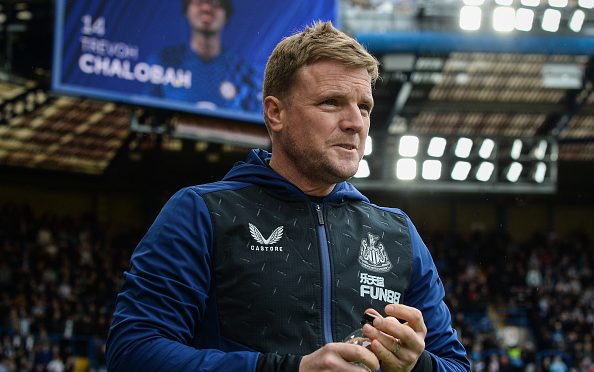 Paddy Kenny explains how Newcastle might get 'held to ransom'
Newcastle United have made one signing this summer, turning Matt Targett's loan deal permanent from Aston Villa, but they've yet to complete another piece of business as negotiations are proving difficult.
The Magpies wanted to sign Sven Botman from LOSC Lille for £30m but have been told to pay £6m more, they wanted to sign Hugo Ekitike from Stade Reimes for £25m but have been told to pay £9m more and they want to sign Dominic Calvert-Lewin from Everton but have been told to pay £60m.
It's being dubbed 'Newcastle tax' and Paddy Kenny believes the Toon Army might have to long out negotiations to get clubs to lower their demands. He told Football Insider: "This is your problem when clubs know you have so much money.
"The valuation goes up. Then again, those clubs might get desperate at the end of the window because they might need the money. It could work either way really. We will have to see how it plays out. Newcastle will have to pay over the odds for players but there is a limit, isn't there?
"I'm sure, by the sounds of it, they will not be held to ransom. They just have to be patient and hopefully get those signings in eventually." Eddie Howe has already said Newcastle won't throw money at players this summer, so fans shouldn't expect them to pay over the odds just to get deals over the line.
Paying £15m for Targett who impressed this season is good business, but there's no reason why they should have to add another £6m to sign Botman and £9m to sign Ekitike when terms were agreed previously. And being told to stump up £60m for Calvert-Lewin is insulting after his five Premier League goals in 2021/22.
In other news, Newcastle won't pay £60m for Dominic Calvert-Lewin
---