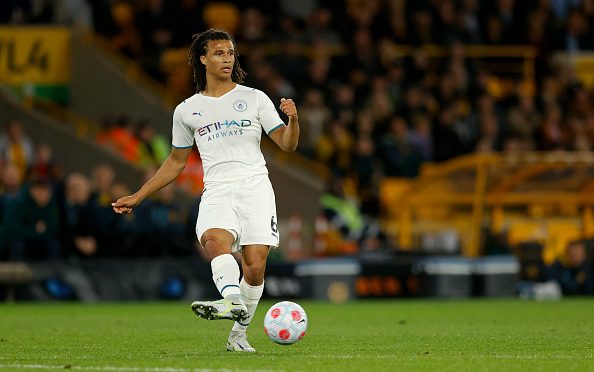 Hutton says Newcastle could be exploited in Ake pursuit
Nathan Ake has an uncertain future at Manchester City after struggling for playing time this season and Newcastle United are hoping to capitalise on the situation. They want the 27-year-old to accompany Jamaal Lascelles, Fabian Schar and Dan Burn at centre-back next season, but City's asking price for Ake is very steep.
The Premier League champions want £50m for the Netherlands international, which is nearly £10m more than they spent to sign him from Bournemouth in 2020. Ake isn't a regular under Pep Guardiola but has an inflated valuation and Alan Hutton believes this will be common for Newcastle due to their newfound lucrative resources.
He told Football Insider: "I think it's a problem for them, no matter what market they shop in. Whether it be England or abroad, all these clubs know that Newcastle could be a powerhouse moving forward. They've got rich owners and for that, there will be a premium on the players. That's why, I think, we're talking about this £50million mark for Nathan Ake."
The 27-year-old made 121 appearances under Eddie Howe at Bournemouth, so it's easy to see why the Newcastle manager would like to renew acquaintances. His asking price might be a stumbling block, however, so City might have to lower their demands if they want Ake off their wage bill.
He's made 40 appearances in two years at the Etihad Stadium due to injury and stiff competition for a starting place. Ake is behind John Stones, Aymeric Laporte and Ruben Dias in the pecking order, amassing just 920 minutes of Premier League football this season.
A move away would suit all parties, but a £50m deal doesn't look likely.
In other news, Newcastle United have been accused of 'humming and hawing' over James Tarkowski
---