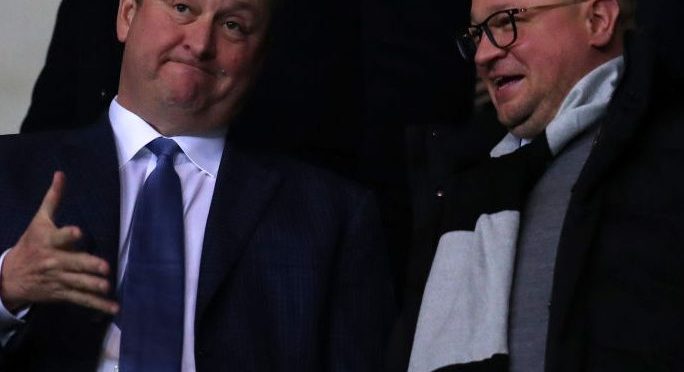 Simon Jordan says Mike Ashley is to blame for Newcastle's demise
Newcastle United are currently 19th in the Premier League with one point from their first four games – the Magpies have lost 4-2 to West Ham United, lost 2-0 to Aston Villa, drawn 2-2 with Southampton and lost 4-1 to Manchester United.
Newcastle finished 12th in the league last season after winning three of their last four games, but they spend most of the campaign languishing above the relegation zone. It appears United could endure another season like the last and Simon Jordan says Mike Ashley is to blame.
He said on talkSPORT: "I don't think Mike wants to put a penny into Newcastle United. I think he wants Newcastle United to be entirely self-sufficient.
"Newcastle, over the last four or five years, have turned very nice profits and the fans have looked at it and gone, 'Well, that's alright for Mike Ashley, his pocket and his ownership, but for the club going forward we want a bit more', and that's football fans and they have their right to expect.
"Now, off the back of COVID, Newcastle isn't generating a profit and clearly what you're seeing is Mike Ashley not wanting to go anywhere near his pocket and having ideas about how the cash flow this business should be run.
"Mike's got to have a long, hard look at the realities of owning a Premier League football club. You've got to spend money. As much as I'm in the camp of suggesting that you balance it, you're in the territory now that this club may get relegated, and what does that achieve for anybody?"
Ashley took over Newcastle in 2007 and the Magpies have been relegated twice in his ownership. Newcastle have finished in the bottom half of the table with 45 points or less in each of their last three seasons and have managed only one top-half finish in nine years.
The North-East club aren't moving forward and their spending in the transfer market isn't enough to turn their fortunes around. Newcastle brought in only one player this summer – Joe Willock from Arsenal – ignoring all the other positions they desperately needed to strengthen.
With Ashley in charge, the club aren't going to get significant investment. And once again, they're currently at risk of the drop.
In other news, fans hail Demba Ba on social media after he announces retirement
---