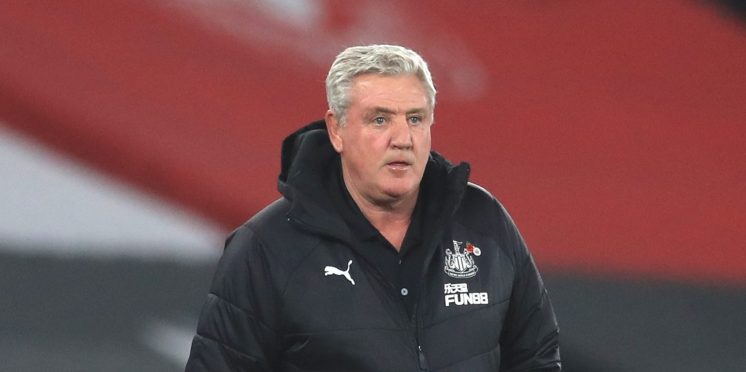 Newcastle fans rage over update on Steve Bruce's future
A number of Newcastle United fans have been reacting to reports that the Magpies hierarchy retains full confidence in Steve Bruce despite growing frustration from many supporters.
Bruce has been a controversial figure in the Newcastle dugout of late, with some pundits having leapt to his defence over the last few weeks and pointing out that he guided them to a mid-table finish last term and has managed to pick up 11 points so far this season.
However, a lot of Newcastle fans have been more concerned with the lack of quality in performances rather than the actual results, while the Magpies have now suffered back-to-back 2-0 defeats against Southampton and Chelsea. A statistic emerged over the weekend that they have now recorded the fewest shots, touches in the box and passes into the final third of any team in the current Premier League campaign.
That has seen a lot of Newcastle supporters become vocal about the potential need for a change in direction in the managerial department. However, that seems unlikely given the latest update on his potential future, with Mike Ashley retaining full faith in him despite growing criticism, per The Telegraph.
Newcastle fans react to latest report on Bruce
Many Newcastle fans were bemoaning the fact that the Magpies' hierarchy are content with Bruce despite the legitimate criticism over the style of play, while others pointed out the comparisons with the backing that Steve McClaren was given during his disastrous spell in charge.
The worst thing for me in this sad era of a newcastle fan is actually knowing that unless we get taken over or he takes us down.he is here to stay.and I reckon he will keep us up (JUST).this is what we have to put up with week after week.

— chalkster nufc (@NufcChalkster) November 22, 2020
We'll go down this season if there's no change in management/ coaching by beginning of January, the similarities of the Mcclaren era is remarkable.

— Delboy E ⬛⬜⬛⬜ (@dedwards1892) November 22, 2020
Surprise, surprise. Just because they don't want to waste money getting rid of him and bring in someone else. Plus who with managerial pedigree would want the #nufc job right now with the club's future so uncertain

— Dave 🐻 (@Sonic_Hill) November 22, 2020
He will always have their support because he comes cheap but once relegation becomes a real issue then there will be a sea change. Relegation will directly affect any potential takeover so then Brucey becomes dispensable!

— Ray Cunningham (@RayC1945) November 22, 2020
So did McClaren. That will change in time though.

— Jason Miller (@rough_justice76) November 22, 2020
Waited too long with Mcclaren and look where that hit us. Clueless https://t.co/gTwaJwEDhC

— Gary Simm (@StJamesMecca) November 22, 2020
Really wish this was the usual kiss of death . https://t.co/97r2VEJDrG

— Jack (@janniky) November 22, 2020
Will Steve Bruce last the season at Newcastle?
Yes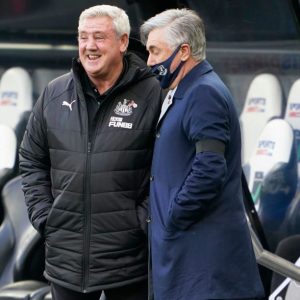 No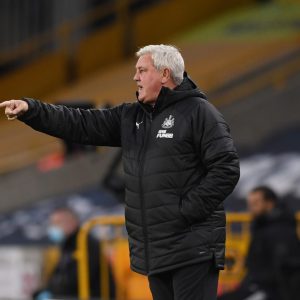 ---