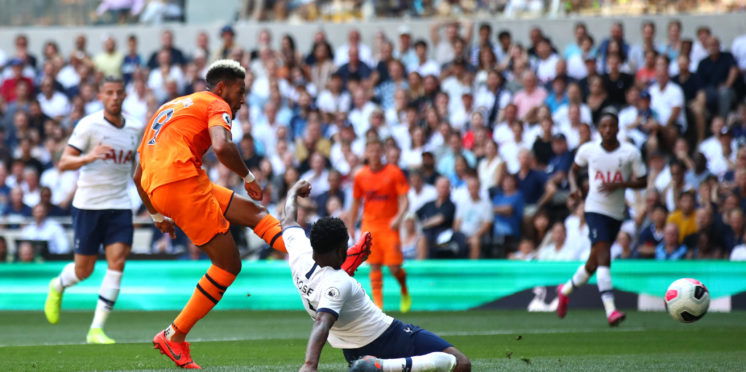 Four things we have learned from 1-0 victory at Tottenham
What a victory for Newcaslte United, a win that nobody expected and that Newcastle fans could have only hoped for. After stuggling to make an impact in the previous fixtures, Joelinton got off the mark for the Toon with the winner.
After a poor start to the season, it looked to be backs to the wall for the Magpies, and although it was for large parts of the game, Spurs never looked likely to score due to the resilience of United's defense.
New signing Allan Saint-Maximin had his full debut cut short after being forced off with a suspected hamstring injury in the 17th minute, but in stepped Christian Atsu. Atsu went on to create the opportunity for striker Joelinton, which dispacted brilliantly under pressure from Danny Rose.
The victory gives Newcaslte their first points of the season, and relieves almighty pressure off of Steve Bruce.
Below, are four main talking points from Newcaslte's performance.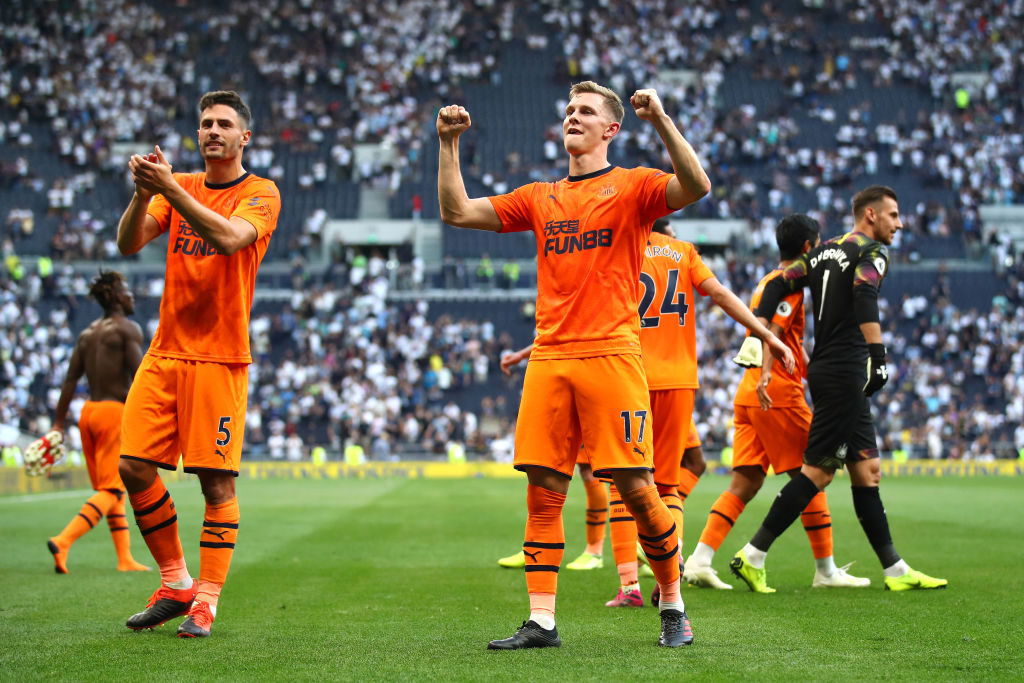 5-4-1 formation was a huge success
Newcastle started with a 5-3-2 formation in losses against Arsenal and Norwich, yet Bruce opted for a 5-4-1 lineup at Spurs as his side prioritised keeping the ball out of the net. 
It proved to be the perfect smash and grab system but we are unlikely to see this formation regularly due to the lack of clear cut chances made, however, it may be a regular occurrence against the top six due to its success this time around.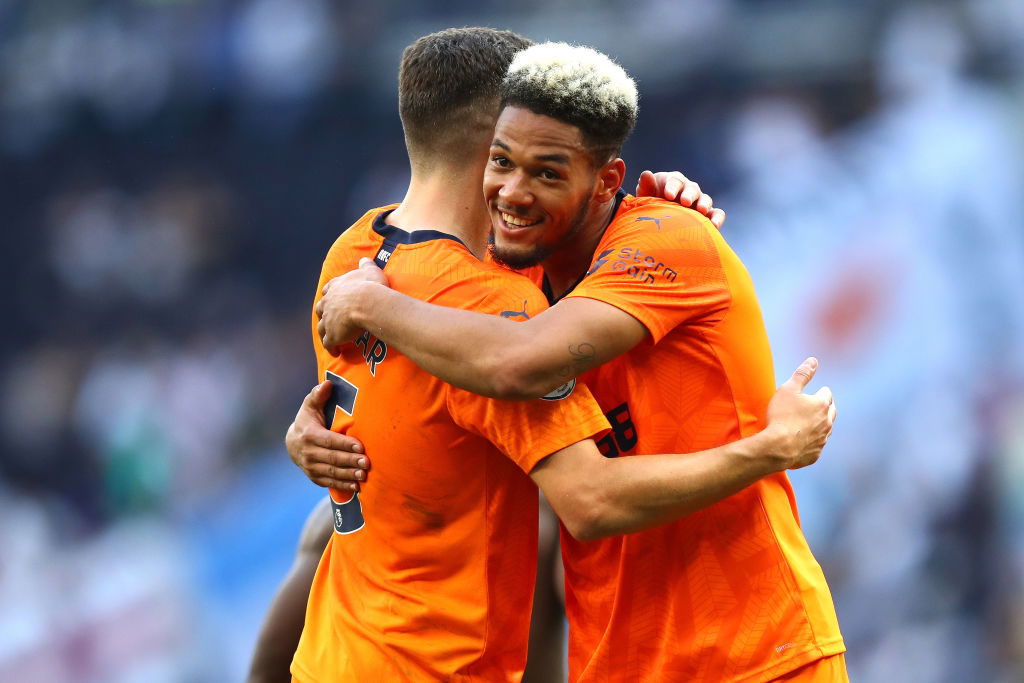 Joelinton can be United's perfect target man
Joelinton gave Toon fans something to be excited about for the first time this season as he looked to be the perfect replacement for Rondon. 
The forward was very efficient, capitalising on his only good opportunity, but that wasn't all, Joelinton worked hard throughout and held the ball brilliantly to diffuse the tempo in the latter stages of the game. 
It is yet to see if Joelinton has the consistency to push Newcastle to safety, but we may have found an answer to Rondon's departure.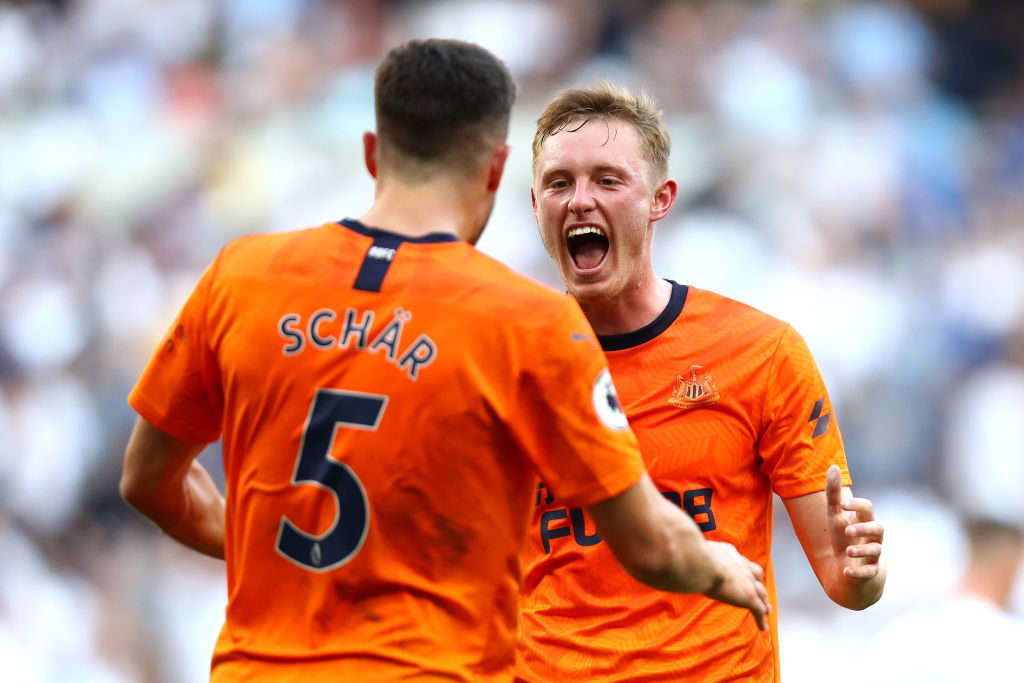 Versatility could key this season
Going back to the 5-4-1 topic, it is clear Bruce instructed his side to defend as a unit, and the formation allowed it. The set up offered plenty of flexibility, at times it looked like a 3-5-1, and at some points like a 5-2-3. 
Throughout the majority of the second half, Joelinton was a lone figure up front as Atsu and Almiron dropped deep and defended narrow; making it nearly impossible for Spurs to create through the middle. 
It may become a regular tactic for United's attackers to defend deep and narrow, especially in tricky away games.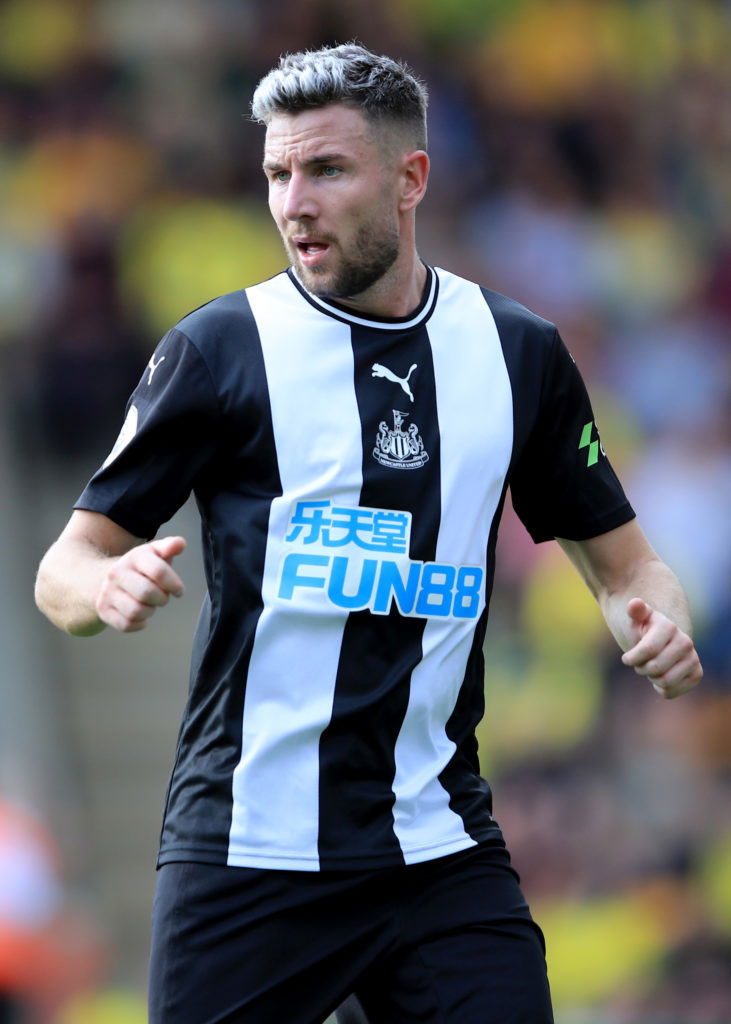 Dummett could be a revelation in new position
Announced man of the match, makeshift centre back Paul Dummet flourished again in a position only vaguely familiar to him. 
Dummett didn't put a foot wrong for 90 minutes and created a great understanding with Fabian Schar and Jamal Lascelles.  
Steve Bruce seems happy with his defensive trio and is definitely something we can expect for most of the season. 
---