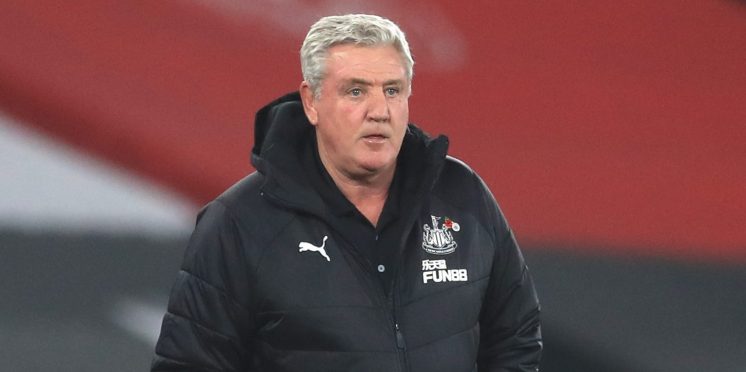 Newcastle fans debate Steve Bruce-Mike Ashley question over on-pitch struggles
A number of Newcastle United supporters have been debating which key figure at the club should take ultimate responsibility for the Magpies' current on-field struggles, with mixed views on Steve Bruce and Mike Ashley.
The Magpies have not got off to the worst start to the season, having collected 11 points in the Premier League and reached the quarter-finals of the Carabao Cup. However, they have just suffered back-to-back 2-0 defeats and there are growing issues which are starting to spell trouble ahead for Bruce's side.
Newcastle have been one of the worst teams in the league so far this term statistically, having had the fewest goal attempts and the least amount of touches in their opponent's penalty area in the Premier League. That has generated much criticism towards Bruce and leaves many supporters hoping for a change in the dugout, but Ashley retains full confidence in him at this stage, per The Telegraph.
There have also been issues of dressing room unrest doing the rounds, while Miguel Almiron has reportedly been considering his future at the club. Much could depend on the Magpies' ownership situation, with the club now engaged in a legal battle with the Premier League. Short of that, though, they are in a tough situation.
Newcastle fans debate Steve Bruce-Mike Ashley question
Journalist George Caulkin posed the question on Twitter as to where the blame for Newcastle's lowly 15th position primarily lies, with some feeling that it is a "tricky" one to answer.
Many Newcastle fans were keen to suggest that Ashley has entrusted Bruce with the responsibility of managing the team and therefore should take the blame for performances. Others believe that, having backed the manager, the onus falls on Bruce to start producing better displays.
Ashley has underfunded the team for years, appointed a shocking manager like Bruce and made us what we are. He's 100% responsible. Bruce is part of the problem but that's because of Ashley.

— Joe Halliday (@halliday_9) November 24, 2020
Short term Bruce's management but it's Ashley's fault for putting him there. Players underperforming because they aren't being used properly

— Paulo Dummetti (@mattywood92) November 24, 2020
Bruce is the reason for this team not being higher in this immediate moment (has the options to attack more, yet we don't attempt to compete. Another manager could have us higher etc.), but the overall standard/level of the club is on Ashley.

— Buck Chukowski (@adamjgosling) November 24, 2020
This is a very tricky one to answer. A better owner would appoint a better manager, so ultimately Ashley is most responsible. However, we have a decent squad of players IMO – and a better coach would have us doing better. So you have to blame Bruce for that really.

— Lee (@75nufc) November 24, 2020
Ashley's pre-season investment, and attempts to sell have let him offf the hook, here. Bruce has had a season and a bit, and 3 transfer windows. He *still* has no idea what his best formation / 11 / approach is, and approaches every game with seeming terror.

— Bearded Centaur (@shorthairylegs) November 24, 2020
Ashley bears ultimate responsibility, but with the best squad we've had since relegation, we could and should be performing much better. Even if those performances didn't impact our points or position hugely. Bruce is the reason we're not.

— This Dave (@ThisDave) November 24, 2020
Bruce and Ashley are both responsible. If Ashley had stuck with Rafa and backed him as much as he's backed Bruce we would be showing much more improvement. Bruce needs to go but only one man can make that decision.

— Oscar Martinez (@Oscar_AshleyOut) November 24, 2020
Who do you think should take the most responsibility for Newcastle's on field situation?
Steve Bruce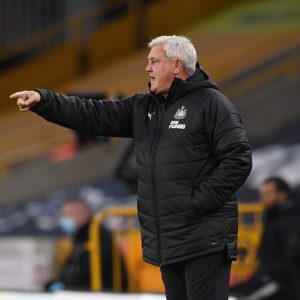 Mike Ashley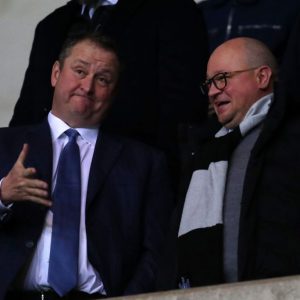 ---