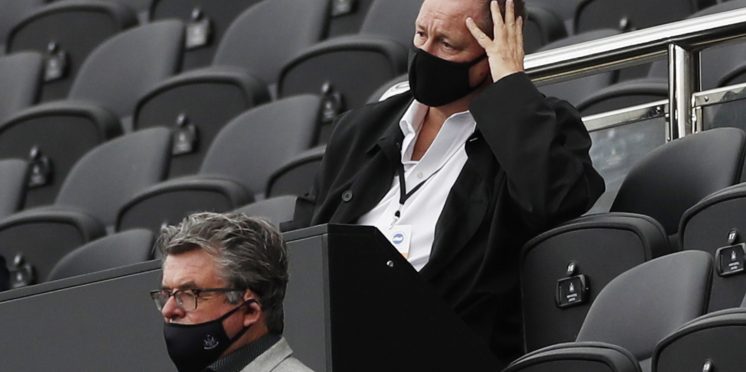 Fans rage over Mike Ashley's continued faith in Steve Bruce
Mike Ashley's headspace may be the only fathomable domain in which the belief that Steve Bruce deserves more time at Newcastle would be a welcome one.
Many Newcastle fans took part in a cacophony of measured anger after reports from The Chronicle detailed that the board remain patient and with an implied optimism that Newcastle remain safe from relegation. The update was also shared on Twitter by @NUFC360.
Newcastle hover just one place above the relegation zone and will be hoping that Scott Parker's Fulham team fail to close the gap before the denouement of the season. Just two wins and a draw, matched with a sustained losing streak, could alter the relegation race – causing more than a few brows to sweat.
Fulham sit just six points below Newcastle and a handful of good results could be enough to see Fulham escape the drop zone at the Magpies' expense.
Having won just two games in their last five, reports in The Chronicle indicated that the board is content that those results can buoy the team ahead of the coming weeks, and are also eager to see the impact of Graeme Jones' coaching partnership with Bruce on Tyneside.
Many Newcastle fans took to Twitter to unleash their vexations with the board, indicating they feel that the already-unpopular Ashley is taking the wrong risks and playing callously with fire over the future of the club…
---