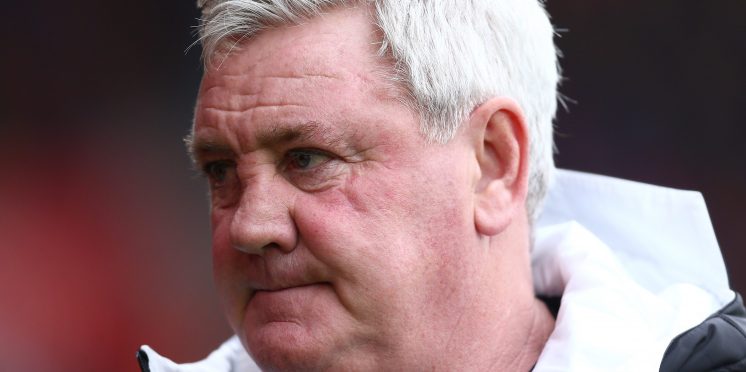 Newcastle fans share similar views on Steve Bruce's latest decision
Newcastle United fans have reacted to manager Steve Bruce's decision to move away from the area back to his home in Cheshire.
After resigning from his position in charge of Sheffield Wednesday last summer, Bruce was quickly installed as boss of Newcastle for the 2019/2020 season.
Sitting 13th in the Premier League standings as things stand, Newcastle have had a mediocre season, but Bruce has brought success in the FA Cup, guiding his side to the FA Cup quarter-finals.
Having been largely inconsistent domestically, Bruce signed a three-year deal last summer and it is expected that he will remain in charge of the Magpies next term.
With football at a standstill currently due to the COVID-19 outbreak, Bruce has opted to leave the area of Newcastle and return to his home in Cheshire with his family.
The 59-year-old has managed no less than 11 clubs including Newcastle, ranging from time in the Premier League with Hull City to a Championship spell with Birmingham City.
Reacting to the news of Bruce's decision to move back to Cheshire, fans of Newcastle shared similar thoughts on the matter.
Twitter: Steve Bruce and his wife have left Newcastle Upon Tyne to live in a farmhouse property in Cheshire.
[Daily Star 07/04] (@NUFCgallowgate)
Twitter: @NUFCgallowgate does this mean anything do you think? (@nufcjoe_)
Twitter: @NUFCgallowgate Oh that's it then done deal 😂 (@Wallsend74)
Twitter: @NUFCgallowgate Has to be something in this🙏 (@PaulHew03845348)
Twitter: @NUFCgallowgate Yes i think you could be right as Bruce played for Man Utd and possibily lived in Cheshire throughout his career. (@MohammedJayB1)
Twitter: @NUFCgallowgate He's gone and he knows it..👍 (@GaryHAR83074820)
Twitter: @NUFCgallowgate Champion hope he stays there (@andy_husband1)
Twitter: @NUFCgallowgate He has a farm in cheshire. He went there because he knew he would be bored in quarentine. not because of the takeover talks (@twence)
Would you be keen for Steve Bruce to continue as manager next season?
Give him another year...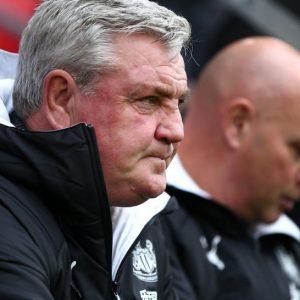 No we need someone new...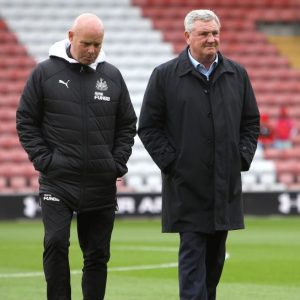 ---