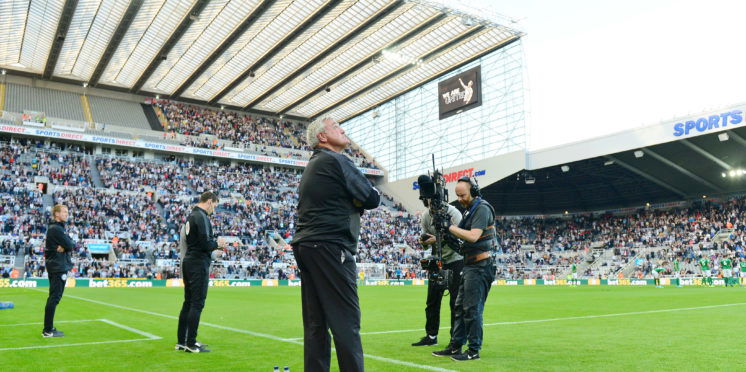 Newcastle fans sympathise with a fan after Brighton draw
Newcastle fans were furious yesterday, after they once again failed to pick up a win against Brighton. After the game, fans reacted badly to tweets regarding the result.
Fans boycotted yesterday, which left the stadium half empty, as they protested over the owner of the club Mike Ashley, who continues to jeopardise the club's Premier League safety.
Twitter: One furious #nufc fan: "Come on man we're at home." (@lee_ryder)
It was a bore of a game, with Newcastle being dominated by the Seagulls, but Brighton failed to get the all important winner. Newcastle continue to struggle in the league, and have only won one league game under Steve Bruce.
Fans are becoming concerned with their teams form, and are speaking out on social media.
Twitter: @lee_ryder Pathetic performance (@OhioToon)
Twitter: @lee_ryder And he's showing more passion than any one on the pitch in black and white! Abysmal. (@Stephen23024053)
Twitter: @lee_ryder Playing like an away team every game will not keep us in this league and especially if we can't beat tea… https://t.co/inuL7KBy8j (@AdamTynemouth92)
READ NEWCASTLE VERDICT
I totally sympathise with the Newcastle fans, and they are totally correct to be fuming over the form of their side. Things need to change on Tyneside, otherwise Newcastle will not be a Premier League team next year.
The fans should continue to boycott and attempt to get their voices heard, and force the club into making changes quickly.
---